Report published highlights challenges with consumer energy suppliers
Electric Corby have recently published their 'itch to switch' survey findings, which were conducted to highlight challenges around switching consumer energy suppliers.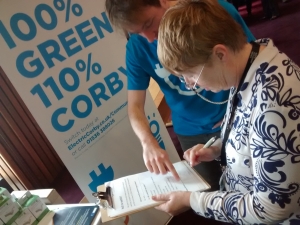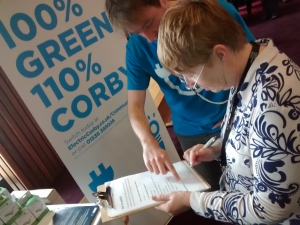 The Electric Corby Community Energy team spent the Summer and Autumn contacting residents of Corby to ask two important questions – 'Have you recently switched energy providers?' and 'If no, why don't you switch? '
Out of those who responded to the short survey, only 27% said they had recently switched providers, with a variety of barriers put forward to reasons why the remaining 73% had not changed.
Just over 20% highlighted that hassle and fixed contracts were key factors stopping them from switching providers. Other factors included complicated processes, lack of time and loyalty to providers.
However, recent statistics from the Department of Energy and Climate Change (DECC), show that nationwide, out of everyone who pays for energy, only 12% had switched providers, meaning that residents of Corby are 15% more likely to switch than the national average.
Recent findings from Which, stated that the average person who switches energy providers regularly, is likely to save £191 on their annual energy bills. 
Awareness events, such as the recent Bill Busting event organised by Andy Sawford MP and Electric Corby's own events are likely to have played a role in encouraging residents to switch to more favourable energy tariffs.
Nick Bolton, Co-Founder of Electric Corby, said
'When you first see the statistics and see that only 27% of respondents had recently switched, you automatically think there is room for improvement. However, when you compare that with figures from DECC, it is great to see how much more confident and aware of tariffs the residents of Corby are, including our own Community Energy deal. Clearly, there is still room for improvement and hurdles to overcome but this survey has given us stronger foundations to move forward.'
Anyone who is looking for advice on energy tariffs or wanting more information on Electric Corby's Community Energy, are encouraged to call 01536 388026. Full survey results are available at www.electriccorby.co.uk/news.