Summer of sun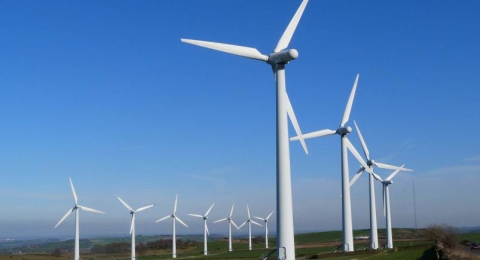 Even though it isn't officially the end of the summer till the end of this month, last weekend was definitely the last of the summer sun.
Whilst enjoying the last of these rays at our local park my kids and I were reflecting on what a fantastic summer it has been – I explained that this was the sunniest summer for over 6 years. They've only experience wet beach holidays so far. So when I asked them 'what were their best bits of the past few months', I was highly impressed that their response was spending two weeks at the seaside on the east coast of Lincolnshire and seeing all the vast off-shore wind turbines.
We have been visiting the same beach for the past 30 plus years, and my parents, and my grandparents, and their parents (I have the photos to prove it), have too. The transformation these past 6 years of the east coast has been somewhat amazing. As we sit in our rented beach hut in Chapel Point we counted well over 100 turbines (great for the kids maths as every time we counted we got a different number!). And now every time we see a turbine the kids get very excited at the prospect that we may be near the beach. In addition to the ever expanding off-shore turbines a new solar park has literally popped up next to the village where we stay. It made interesting conversations explaining to a 4 and 6 year old how the sun makes the energy we use to light our homes and boil the kettle, and even charge the electric car.
The wind turbines on the coast of Lincolnshire produce 3.6MW each, they have a mega 120m wide rotar blades with a hub the height of 100m. I was even more interested to find out they were made by Siemens, who also made and installed the electric vehicle charging infrastructure in Corby. Only last week I got to visit the Siemens Crystal in London to research what sustainable lifestyles will look like in the future. Crystal is a 'sustainable cities' initiative by Siemens exploring the future of our growing population. The purpose built centre is home to the world's largest exhibition focused on urban sustainability and a world-class center for dialogue, discovery and learning.
Well worth a visit to inspire the future generation, the kids, during our rainy half term later this month!