Our Outlook for 2017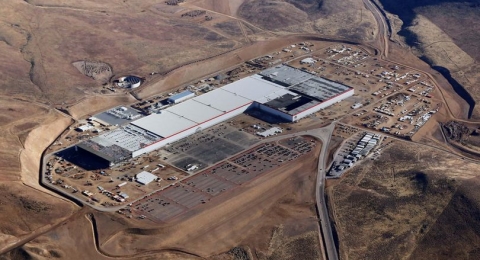 A happy new year from us at Electric Corby!
2016 was an eventful year, not least for UK energy, with cuts to renewable subsidies, the approval of Hinkley Point C, and the demise of the Department of Energy and Climate Change. This, alongside the uncertainty around Brexit, meant that the UK saw itself fall from a regular top 10 in Ernst and Young's Renewable Energy Country Attractiveness Index to 14th, behind Morocco and South Africa .
But while 2016 may have seemed doom and gloom (with some headlines still being hard to fathom *cough* Donald Trump), there's lots to look forward to for the UK energy sector in 2017.
Some things we're watching in 2017 are:
• Time of Use Tariffs as a tool to manage grid peak pressures – Green Energy UK have become the first UK energy provider to offer a time-of-day electricity tariff.
• Will Google hit its 2017 target? They pledged in 2015 that all of their data centres would be 100% powered by renewable energy 
• BEIS (the replacement for DECC) is expected to release their emissions reduction plan in February – we'll be releasing a summary and our views on the plan when this arrives
• The biggest building in the world! – Tesla have begun producing lithium ion batteries at their Gigafactory in Nevada (which is currently only 30% complete) and aims to bring down the cost of battery storage. This, alongside Tesla's other innovations such as the solar roof, will make Elon Musk once again the one to watch this year – or will China steal his thunder!
• Demand-response – with the worldwide growth of the battery market, it will be exciting to see how battery storage and demand-response systems integrate to increase the efficiency of energy use
• Autonomous cars in London – Volvo will commence the UK's largest self-driving car trial this year in London
• The Internet of Things take-off – With a booming year in 2016, IoT devices and systems are only set to reach an ever larger market and innovate further, with many innovations targeting sustainable behaviour
And last, but certainly not least, is Corby Community Energy. 2017 will see us supporting businesses and residents to join a connected community, take control of their energy and lower their bills! Take a look at YourCommunity.Energy
We can't wait to see what 2017 brings and the start of our community energy revolution!
Photo Credit: Tesla