RE-COGNITION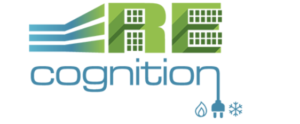 Renewable, cogeneration and storage technologies 
integration
 for energy autonomous buildings
Electric Corby CIC has secured an EU grant to install and test new and innovative forms of renewable generation:
1. A highly efficient small-scale vertical axis wind turbine (VAWT)
2. A lightweight array of 12 mixed-colour solar PV panels
3. Renewable energy optimisation platform
The technologies are proposed to be piloted at the Corby Innovation Hub.
As part of the project we have also investigated the role of Responsibility in Research and Innovation (RRI) with Bristol University. Through RRI we have explored the responsibility that technology makers need to take in order to create equitable and safe, future-ready net zero solutions and also new methods to engage the public about zero carbon technologies through 3D virtual reality and artist events in the community.
Funding for this 6 million euro project is provided as part of a three-year EU Horizon 2020 programme.  The project is supported by a European consortium of fifteen partners from the UK, Italy, Greece, Slovenia, Romania, Netherlands and Switzerland. Electric Corby is running one of six pilot sites across Europe testing new, more efficient forms of renewable generation.
Renewable Energy Framework 
The proposed solution will leverage energy production from multiple Renewable Energy Technologies (RETs) and enable their optimal pairing with storage technologies to meet the buildings electricity, heating, cooling, and hot water demand, efficiently and exactly when it is needed.
Zero Energy Building
Reduce implicit and explicitly induced costs, towards zero-energy or even energy positive buildings, with emphasis on the small and medium-sized building stock in Europe.
Corby Innovation Hub is  controlled by Corby Borough Council. The existing energy monitoring system would be adapted to support the demonstration element of the RE-COGNITION project.
Technologies to be validated
ACEME – Automated Cognitive Energy Management Engine
BE-PLATO – Building Energy Plant planning Tool
iGateway
VAWT – Vertical Axis Wind Turbine
This project has received funding from the European Union's Horizon 2020 research & innovation programme under grant agreement n° 815301