Electric Vehicle Charging Infrastructure
Important information regarding changes to vehicle recharging infrastructure
As each year passes, we are closing in on the technological challenge of how we can radically reduce the pollution in our towns and cities by converting from petrol and diesel powered vehicles to low-carbon electric.
New, ever more efficient and price competitive vehicles are being developed, while the UK's infrastructure of charging points rapidly expands.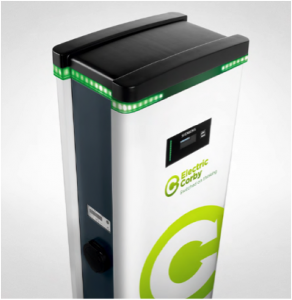 Corby is determined to be at the forefront of this revolution in transport, and is playing an integral part in Plugged-In Midlands (PiM).
Over the next two years, this pioneering project will develop a regional network of more than 500 electric vehicle Charging Points across both the East and West Midlands. This will support the rapid acceleration in electric vehicles expected as a result of the Government's Plug-in Car Grant.
The PiM will also provide the opportunity to test out different approaches for recharging electric vehicles. The lessons learnt from these different approaches will then inform future strategy and influence the development of a national charging infrastructure.
This video below demonstrates exactly how the charging points work. 
The map below shows where the first public charging points in and around Corby are located. If you have any questions about how to access these points do call or email us.
Playing a key role in the development of electric vehicle use in the UK will put Corby centre stage as this pivotal clean technology takes root and expands – presenting exciting opportunities for grant-supported research, inward investment… and, of course, a cleaner, greener environment.

View Electric Vehicle Charge Points Corby in a larger map